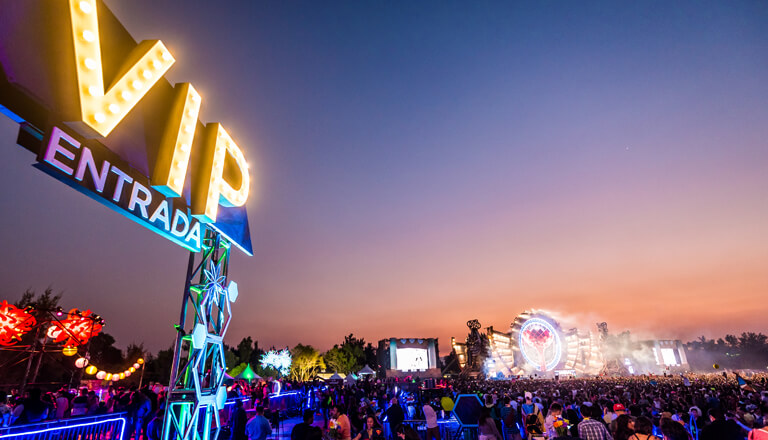 VIP
Explore, Engage, Energize and Enjoy! Take your festival weekend to the next level, and treat yourself to some unique perks, from fast entry and VIP-exclusive amenities, to gourmet food and drink options, to a dazzling array of special activities and entertainment. Take in the view from one of our dedicated VIP decks, get your body painted, share a message of love on the EDC Unity Wall, and commemorate the weekend with your friends at our interactive photo booth. All this and much more await you with the EDC Mexico VIP Experience.
Buy early and save! Prices will increase, and tickets may sell out. Avoid scalpers and scammers; purchase passes ONLY through Ticketmaster. Learn all there is to know about purchasing tickets, and see our Ticketing FAQ for answers to your questions. You must be 18 or older to enter VIP areas. Guests must provide valid photo ID at check-in.
Note: The Ticketmaster site may display only one date, but rest assured that all EDC Mexico passes include both festival days.
2-Day VIP
Early-Bird
MXN$2,900
+ Fees & Taxes
Sold Out
Tier 1
MXN$3,200
+ Fees & Taxes
Sold Out
Tier 2
MXN$3,500
+ Fees & Taxes
Sold Out
Tier 4
MXN$4,500
+ Fees & Taxes
Tier 5
MXN$5,000
+ Fees & Taxes
1-Day VIP
Tier 3
MXN$3,300
+ Fees & Taxes
Tier 4
MXN$3,700
+ Fees & Taxes
Tier 5
MXN$4,100
+ Fees & Taxes
If you are purchasing tickets from outside of Mexico, and you will not have the physical credit card used for purchase when picking up your tickets at Will Call in Mexico, you must bring the following form signed by the original cardholder with the documents requested, in order to pick up your passes.
Features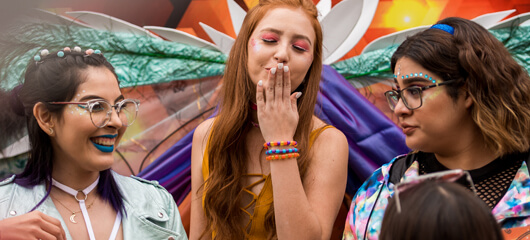 Explore
Viewing deck at kineticFIELD, circuitGROUNDS and neonGARDEN
Exclusive area at Dos Equis Stage
EDC Info booth, where our friendly VIP Concierge will answer all show-related questions and assist you before, during and after the festival
EDC Unity Wall: Share a message of love with your fellow Headliners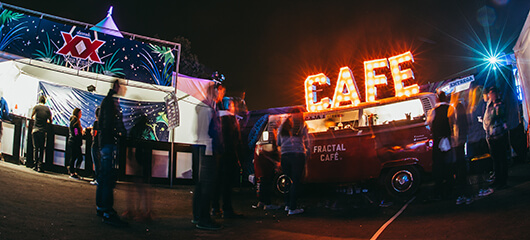 Energize
Iced coffee and blended smoothie vendors

Misting station
Cell phone charging stations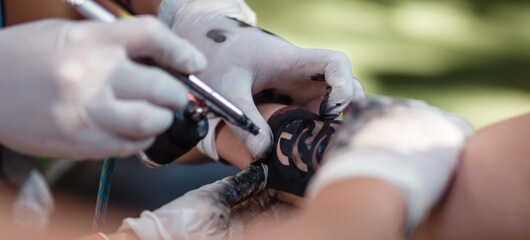 Engage
Body paint and beauty bar

Interactive EDC VIP photo op located throughout dedicated VIP areas.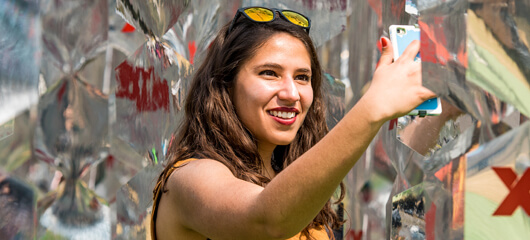 Enjoy
Dedicated, rapid VIP entry into the festival

Private, air-conditioned bathrooms at kineticFIELD, circuitGROUNDS and neonGARDEN
Signature EDC-themed cocktails and dedicated VIP bars
Plenty of seating and chill zones to relax, refresh and rehydrate

Gallery